Want to be featured amongst the Middle East's most influential ESG leaders of 2022?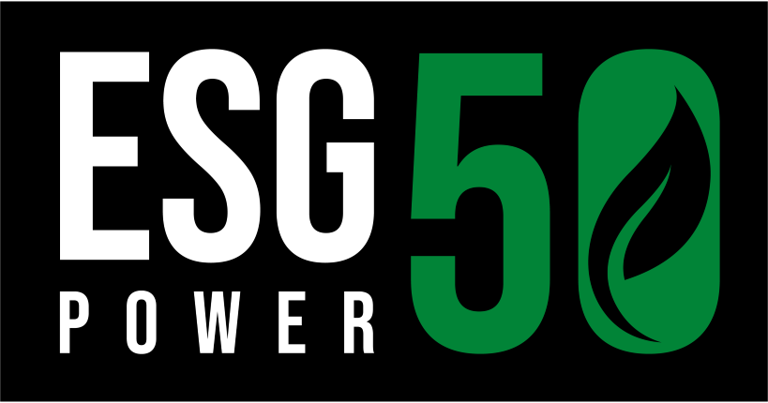 With the growth of conscious consumption, it is said that over 66% of the customers consider sustainability when making a purchase. Being more responsible and sustainable has become a key USP for many brands and service providers. Having the right Environmental, Social, and Governance (ESG) strategy is one part and the other is measuring, reporting, and communicating the same with your stakeholders.  
In addition, responsible investing is the trend followed by many large investors who want to consider both financial returns and social and environmental benefits in their investment decisions. This new investment approach recognizes the importance of ESG factors to the investor, as well as the long-term health and stability of the market as a whole.
ESG has quickly moved from the corporate and shareholder periphery to center stage, and the time for disclosure is now. Investor demand for ESG information has increased massively. Reporting on the company's impact on society, the environment, and overall governance is becoming an inseparable part of the business.
Across the APAC region, there has been a significant increase in ESG data disclosures. This will be further bolstered by incoming mandatory TCFD-aligned climate reporting requirements in Singapore, Hong Kong, Japan, Malaysia, and Taiwan, as well as global ESG standards currently in development. In this session, we will focus on ESG integration for long term business resilience and maintaining a robust risk management and controls.
ESG in the GCC: What's important for businesses?
Senior management whose roles and responsibilities include helping their company adopt sustainable business practices and developing and tracking activities to improve their company's environmental and social impacts.
14:30
Opening remarks
14:35
Panel Discussion: ESG integration for long term business resilience


Robust governance and risk management
Long term value creation

Shareen Dato' Abdul Ghani, Co-Founder, Sorga Innovation
Tamara Singh, Founder, W3CDD
Priyanka Mehta, Sustainability & ESG Project Manager, SGS
Aloysius Wiratmo, Program Manager, Indonesia Business Council for Sustainable Development
15:30
How to manage, track, report, and communicate your sustainable activities and ESG scores
Martin Púček, MBA, Business Development Manager, SmartHead
15:45
Q&A session
16:00
Closing remarks from session moderator
Feedback from past programs
Aruna Narayanan
Senior Advisor, ESG & Sustainability,
The Partnerships Advisory
She is a sustainability enthusiast and strategic thought leader with a passion for driving prosperity through people empowerment and planet protection.

She is a highly accomplished results driven professional with two decades of corporate experience. She focuses on sustainability, ESG, impact investing, innovative waste management and recycling, marketing communications and corporate social responsibility. With previous leadership positions at organisations including Purecog Holdings, Dulsco, Accenture and Ocwen Financial Corporation, she is adept at supporting companies and their clients on sustainability journeys with lasting positive impact across multiple stakeholders.

Presently Aruna serves on the advisory board for various companies guiding them on embedding sustainability into their businesses by leveraging the UN Sustainable Development Goals. She also serves as the President of the Alumni Network of Harvard Women (UAE Chapter).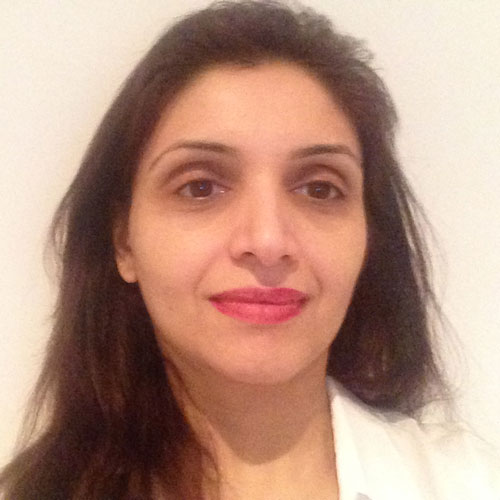 Bhavya Sharma
Sustainable Finance Expert
Bhavya has over 15 years of infrastructure, leveraged structuring and M&A experience with public and private institutions across the EMEA. She is adept in stakeholder management, valuation, financial modelling, legal documentation for senior and subordinated lending, risk sharing , covenant drafting for cash-flow and asset backed/ securitised lending, client interaction and presentations. Passionate advocate of Sustainability and Sustainable Finance.
Ahmed Medhat
Director of Sustainability Mawared Industries (S.A.E)
He was involved in executing various multi-million-dollar projects funded by development agencies in Egypt (UNDP, GIZ, WB, IFC, EBRD, KfW, UNEP, UNIDO, etc.). The role involved designing, implementing, and monitoring the different aspects of the project's cycle. This ranged from the development and integration of effective Environmental and Social Performance Management systems, raising awareness, training, and developing business partnerships, market need analysis, operational plans, fundraising, and successful and effective implementation to monitoring and evaluation
Shareen Dato' Abdul Ghani
Co-Founder
Sorga Innovation
Shareen's area of specialisation is in development of sustainability polices and strategies, advocating the adoption of strategies around ESG and transition to a low carbon economy. Central to her work was in spearheading the design of a sustainability adjusted valuation model for socially responsible investments and value creation for Khazanah Nasional Berhad. Shareen is a Member of the Sustainable Development Committee of Bursa Malaysia, a Board Member of MTT Shipping Berhad, Accelerate Global Sdn Bhd (A Malaysian start up) and a Board of Trustee of Yayasan UEM. She is also Vice President of the International Women Federation of Commerce and Industry (IWFCIM) Malaysia.
Shareen is Adjunct Professor at UNITAR International University. She holds a Master of Studies in Sustainability Leadership from University of Cambridge. She also has a Master in Public Policy, from University Malaya and a Bachelor (Hons) in Mass Communications from University Sains Malaysia.
Tamara Singh
Founder
W3CDD
Tamara built her career across energy, financial services and fund management, governing trading floors in London, New York and Asia Pacific. Having earned her stripes at Centrica Plc, BP Oil International, Deutsche Bank and Macquarie Bank, she returned home to Singapore in 2012. On home ground, Tamara served Westpac Banking Corporation and then her country. Whilst supporting GIC's mandate for the nation, she contributed to digital transformation and sustainability initiatives, building relationships across the financial ecosystem worldwide. This ignited her to structure a portfolio career centred on enabling sustainable organisations to scale, while championing impactful change.
Priyanka Mehta
Sustainability & ESG Project Manager
SGS
Priyanka is currently leading the ESG solutions for SGS Singapore. She has over 14 years of experience in providing sustainability and ESG solutions. She worked closely with clients to achieve their carbon reduction targets through assessing their carbon inventory and implementation of GHG Protocol. Priyanka's background with technology and carbon emissions helps providing value added service to clients looking for demonstrating commitment.
Aloysius Wiratmo
Program Manager
Indonesia Business Council for Sustainable Development
He has worked in international development programs for more than fifteen years. Since January 2019, he has been working as Program Development Manager at the Indonesia Business Council for Sustainable Development (IBCSD). Previously, from April - December 2018 he worked at the US – Indonesia Partnership for South-South and Triangular Cooperation (SSTC) as Coordinator for National Coordination Team Secretariat at the Ministry of Foreign Affairs. From June 2014 until September 2017, he worked as Senior Program Officer at the Knowledge Sector Initiative (KSI) project, a collaboration between the Department of Foreign Affairs and Trade (DFAT)- Australia Development Cooperation and BAPPENAS to strengthen the demand and use of evidence for improved policy making. From May 2011 to March 2014, he was Assistant Program Director for East Java province and Communication Coordinator at the Australia-Indonesia Partnership for Decentralisation (AIPD). This project aimed to strengthen public finance management for improved service delivery. From February 2007-April 2011, he was Program Officer at the UNNDP Poverty Reduction Unit with the duty station at the BAPPENAS Directorate for Poverty Reduction in the project 'People-centered Development Program' (PcDP). Then, from 2003-2005 he was Program Manager for Decentralisation Unit at the Partnership for Governance Reform in Indonesia (KEMITRAAN) to support governance reform initiatives in Papua region.
Martin Púček
MBA, Business Development Manage
SmartHead


Martin handles business development for SmartHead, a cloud-based software tool for companies of all sizes to manage, track, report, and communicate their sustainability activities and ESG in one place.
SmartHead is a cloud-based software tool for companies of all sizes to manage, track, report, and communicate their sustainability activities and ESG in one place. Publicly accessible company Sustainability Profiles ensure stakeholders have easy access to sustainability information. Optionally companies can keep their Sustainability profile in private mode only for internal purposes. SmartHead is currently in the process of certification by GRI (GRI Software & Tool Partner) and is trusted by companies such as Dell Technologies, EY, Tesco, McDonald's, Wolt, Kaufland, IBM, Henkel, BMW, and others.
The Carbon Collective Team collaborates with businesses to support them in working towards bringing positive impacts on climate change, ecosystems, and communities worldwide. We work with our clients to remove the complexity out of their decarbonisation journeys.
We create and plan decarbonisation goals and strategies for organisations to achieve their objectives at the various phases of their decarbonisation journeys, allowing our clients to continue operating efficiently, effectively and most importantly, sustainably.
Playing a crucial role in making business sense of ESG for business owners, investors and C-suite executives across all sectors, we make sustainability a common practice among organisations to curb climate change globally.